Letters
Tips: How to use this exercise at home and school as well.
Letters
Speaking & pronunciation
---
In exercise 103, students are introduced to the English alphabet. The main objective is to help students learn to correctly pronounce letters. Students can listen to the pronunciation of the shown letters on the screen and then record themselves. This exercise helps students acquire the basic skills needed for more advanced spelling exercises.
---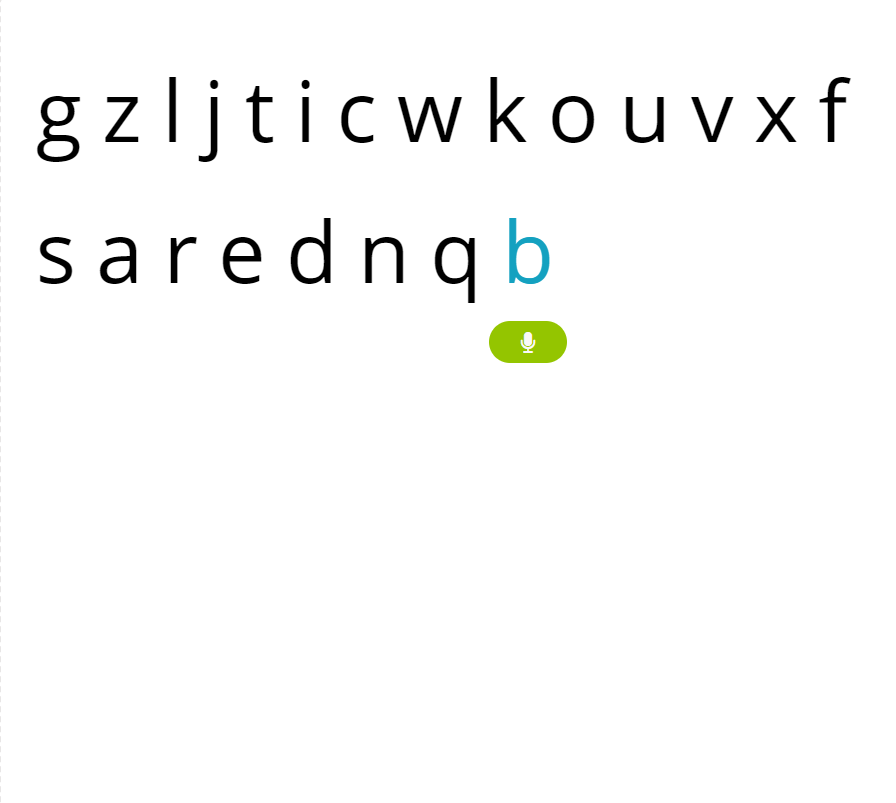 This functionality is under construction.