Easy words with prepositions
Tips: How to use this exercise at home and school as well.
Easy words with prepositions
Reading basics
---
Exercise 110 is designed to help students practice using prepositions, in particular, the prepositions 'on', 'in' and 'at'. Students can listen to the correct pronunciation before recording themselves. This function helps students assess their own progress.
---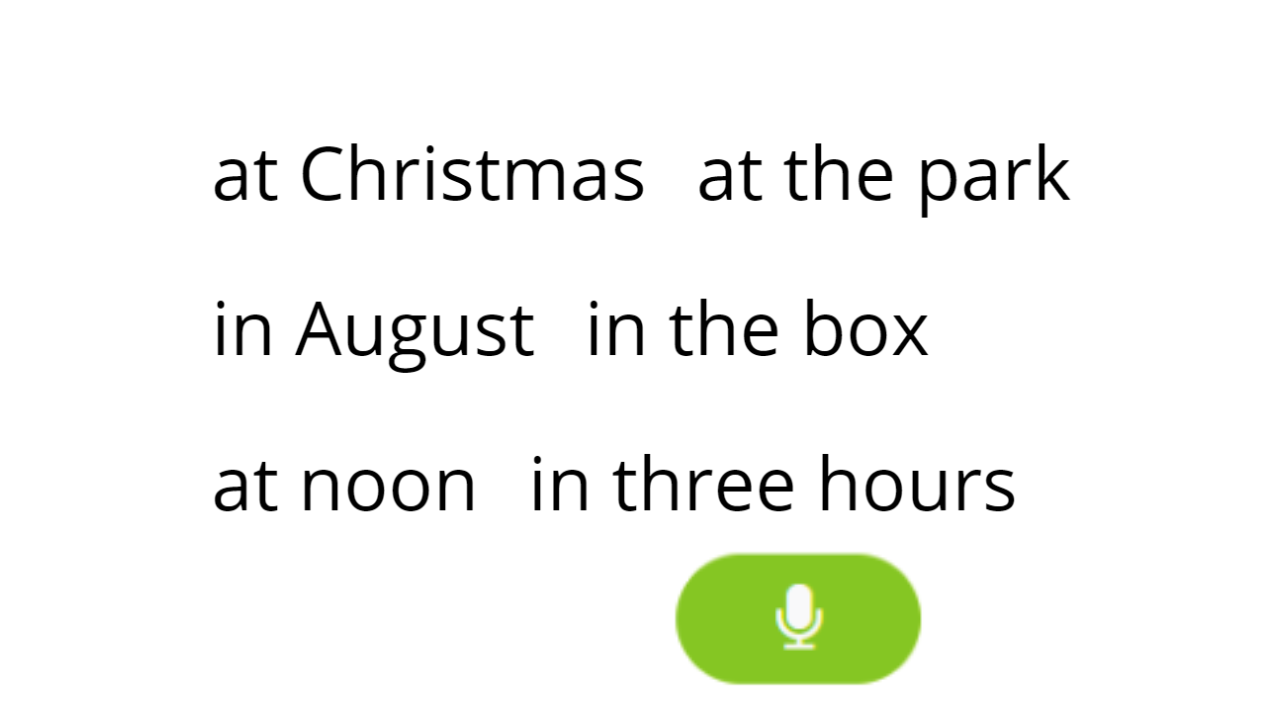 This functionality is under construction.