Telling time
Tips: How to use this exercise at home and school as well.
Telling time
Listening & vocabulary
---
This exercise teaches how to tell the time in English. Students see recordings, sentences and pictures of clocks on the screen. Their task is to match corresponding components. There are two difficulty levels as well as a third 'random' category which verifies students knowledge of all learnt terms.
---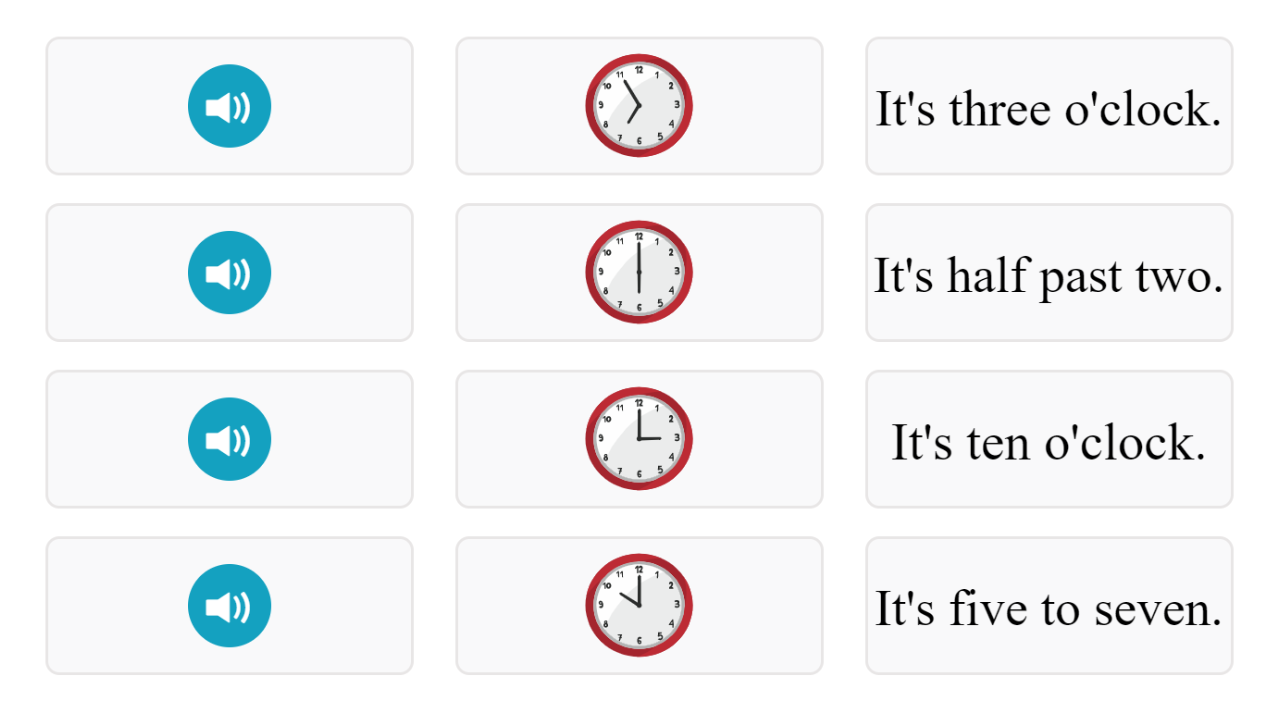 This functionality is under construction.