Reading comprehension texts
Tips: How to use this exercise at home and school as well.
Reading comprehension texts
Reading comprehension
---
Exercise 523 is designed to practice reading comprehension. Students are presented with a text and have to answer questions about them. Texts in this exercise are categorised by grammar tenses and the level of difficulty so that they can be adjusted to students' current knowledge.
---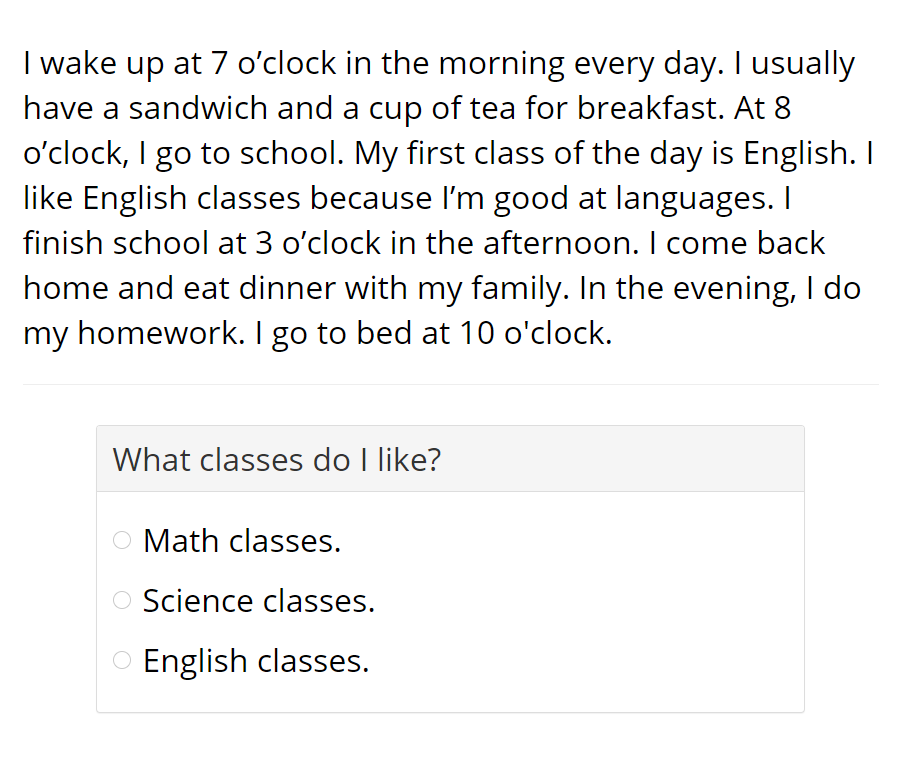 This functionality is under construction.