Matching words - synonyms
Tips: How to use this exercise at home and school as well.
Matching words - synonyms
Reading comprehension
---
Exercise 514 is designed to expand students' vocabulary. One is presented with a list of words (nouns, verbs and adjectives) and has to match correct synonyms. This activity can be helpful when students constantly use the same words while speaking and need to enrich their vocabulary.
---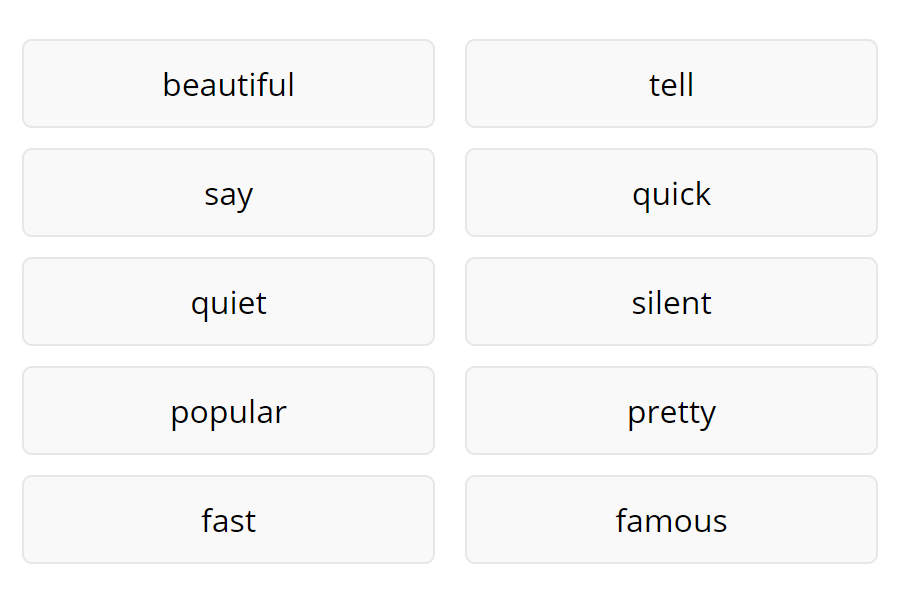 This functionality is under construction.